Upgrade to the Future of Asset Management Today
Experience real-time monitoring, optimized maintenance schedules, predictive maintenance, and improved efficiency and safety – all in one powerful solution.
Maintenance Planning
Manage maintenance work orders, track KPIs and generate reports.
Digital Twin
Digitalize your machines' properties and match with sensor data.
Advanced Analysis
Easy to use engineering tools for advanced signal analysis.
Maintenance Planning with Reliability Experts
Easily request an inspection for the suspicious health state of your machines. Our expert engineers are ready to discuss.
Chat History
Message logs let you track the history of the drive train and generate reports immediately.
Detailed Suggestions
Reliability Experts serve detailed evidence reports about faults and suggest inspection actions.
try it now
Fusion of machines' properties and sensor data provide prediction of future behaviour of machines. Unleash the full potential of your machines with our intuitive and easy-to-use editor, creating the most realistic and accurate data.
see devices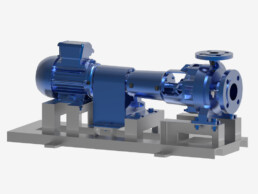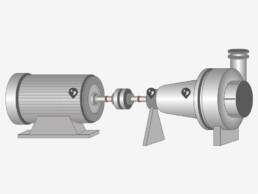 Advanced Signal Processing
Perform detailed investigations with a wide range of engineering analysis tools. Cloud based software accelerates processing time and provides an efficient experience.
Machine Health Condition Monitoring
User-friendly interface lets you monitor state changes of your machines' health and don't miss any critical notifications.
Alert System
Personalizable alert system shows the most important events for you. Easily track machines you are responsible for and tasks assigned to you within the interface.
Condition Timeline
Synchronized maintenance schedule and condition timeline and action suggestions optimize your maintenance efforts.
Our interface allows users to access and utilize data that is relevant to their specific tasks and responsibilities, streamlining the maintenance process. This improves efficiency and effectiveness, while also reducing the risk of errors.
Manager
Create and follow work orders of your team, compare facilities, and track maintenance KPIs.
Technician
Schedule your maintenance work orders and keep in touch with reliability experts.
Analyst
Analyze complex signals easily on the cloud accelerated toolbox without need of any different software.
start free trial
Designed to serve effortless initial setup and sustain like the first day. Whether you're a professional or a new user, our platform ensures that you can easily access and utilize the data you need to optimize performance and drive success.
Easy Deployment
Plug&Play hardware design and dedicated installation mobile app make high-scale deployment operations easy.
Effortless Management
Predefined alarm scenarios warn you about any connectivity issues.
Got a question? We'd love to hear from you.
Please fill out the contact form below and we'll get back to you in 24 hours or you can schedule a meeting with our experts now.